Dear Friend,
Happy Mother's Day weekend to all mothers! We pray for all mothers and ask God's blessing to support them, strengthen them, and nurture them. Thank you for giving of yourself for the sake of others. Know that your ministry to the life of a family is held closely in the heart of God.
Also important this weekend at Saint Andrew, we are glad to announce that the 11:00am Mass will now be regularly open to all parishioners. Spaces at both the 9:00am and 11:00am Mass are still available for this weekend but do require a reservation.
Make your reservation to attend Mass at www.standrew.org/mass-reservations. 
If you cannot attend in person, please participate by watching the live stream of Mass at Saint Andrew at www.standrew.org/sundaymass. It is available in real time and also as a recording.
The remainder of this webpage is the Your Sunday Connection which is provided for you to pray at home with your household the prayers and readings of Sunday Mass.
Grant, almighty God, that we may celebrate with heartfelt devotion these days of joy, which we keep in honor of the risen Lord and that what we relive in remembrance we may always hold to in what we do. Through or Lord Jesus Christ, your Son, who lives and reigns with you in the unity of the Holy Spirit. God for ever and ever. AMEN.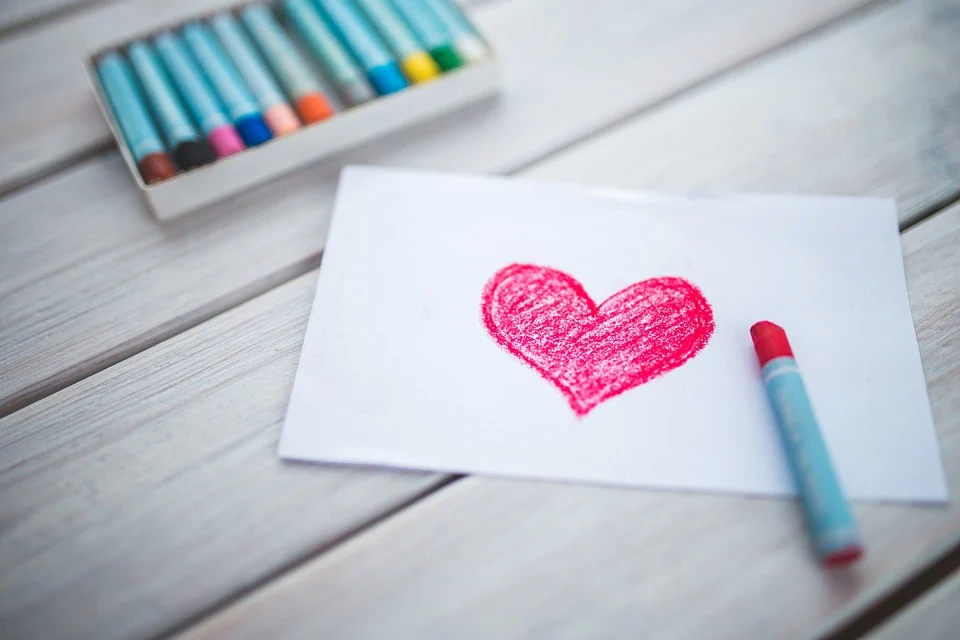 Reading I Acts 10:25-26, 34-35, 44-48
When Peter entered, Cornelius met him and, falling at his feet, paid him homage. Peter, however, raised him up, saying, "Get up. I myself am also a human being." Then Peter proceeded to speak and said, "In truth, I see that God shows no partiality. Rather, in every nation whoever fears him and acts uprightly
is acceptable to him." While Peter was still speaking these things, the Holy Spirit fell upon all who were listening to the word. The circumcised believers who had accompanied Peter were astounded that the gift of the Holy Spirit should have been poured out on the Gentiles also, for they could hear them speaking in tongues and glorifying God. Then Peter responded, "Can anyone withhold the water for baptizing these people, who have received the Holy Spirit even as we have?" He ordered them to be baptized in the name of Jesus Christ.
Reading II 1 Jn 4:7-10
Beloved, let us love one another, because love is of God; everyone who loves is begotten by God and knows God. Whoever is without love does not know God, for God is love. In this way the love of God was revealed to us: God sent his only Son into the world so that we might have life through him. In this is love: not that we have loved God, but that he loved us and sent his Son as expiation for our sins.
Gospel Jn 15:9-17
Jesus said to his disciples: "As the Father loves me, so I also love you. Remain in my love. If you keep my commandments, you will remain in my love, just as I have kept my Father's commandments and remain in his love. "I have told you this so that my joy may be in you and your joy might be complete. This is my commandment: love one another as I love you. No one has greater love than this, to lay down one's life for one's friends. You are my friends if you do what I command you. I no longer call you slaves, because a slave does not know what his master is doing. I have called you friends, because I have told you everything I have heard from my Father. It was not you who chose me, but I who chose you and appointed you to go and bear fruit that will remain, so that whatever you ask the Father in my name he may give you. This I command you: love one another."
Please click on the video link below to watch the homily for this week.
The Prayers of the Faithful
For the Church, that we may share generously with those who suffer from want, embodying our Lord's command to love one another and showing the way to the Father. We pray to the Lord. LORD HEAR OUR PRAYER.
That every nation on earth may act uprightly, working to bring justice and peace to all the citizens of the world. We pray to the Lord. LORD HEAR OUR PRAYER.
For mothers, grandmothers, and all who have mothered us throughout our lives, and for all our mothers who have passed on to eternal life, that God may find favor in them. We pray to the Lord. LORD HEAR OUR PRAYER.
For all who are receiving First Holy Communion today, especially:
Evelyn Dube and Morgan Keefe, that as Jesus welcomes us to His Table, He may fill us with many blessings and spiritual gifts. We pray to the Lord. LORD HEAR OUR PRAYER.
For all who have been affected by COVID19, may God's healing presence be comfort to them and bring health and well-being. We pray to the Lord. LORD HEAR OUR PRAYER.
For the departed, who remain with us in our prayers and our memories, and for the promise of a joyful reunion, and especially for +Mary Beatty, + Catherine Walsh and +Norah Walsh We pray to the Lord. LORD HEAR OUR PRAYER.
Stewardship of Saint Andrew Parish is the responsibility of us all. Consistently throughout the year, we remind parishioners about stewarding the gifts of Time, Talent, and Treasure to support the mission of Saint Andrew Parish.
During this pandemic, there are many urgent needs, among those needs are caring for the financial obligations of Saint Andrew Parish. If you do not regularly contribute electronically ether weekly or monthly, please consider making a Sunday Offering online through Give Central through the link below.
Sometimes, receiving Holy Communion is not possible. Catholics in these cases are encouraged to make "Spiritual Communion." St.Teresa of Jesus wrote about this practice:
"When you do not receive communion and you do not attend Mass, you can make a spiritual communion, which is a most beneficial practice; by it the love of God will be greatly impressed on you"
You can make Spiritual Communion by the bringing this prayer to your heart…
"My Jesus, I believe that you are in the Blessed Sacrament. I love you above all things, and I long for you in my soul. Since I cannot now receive you sacramentally, come at least spiritually into my heart. As though you have already come, I embrace you and unite myself entirely to you; never permit me to be separated from you. Amen."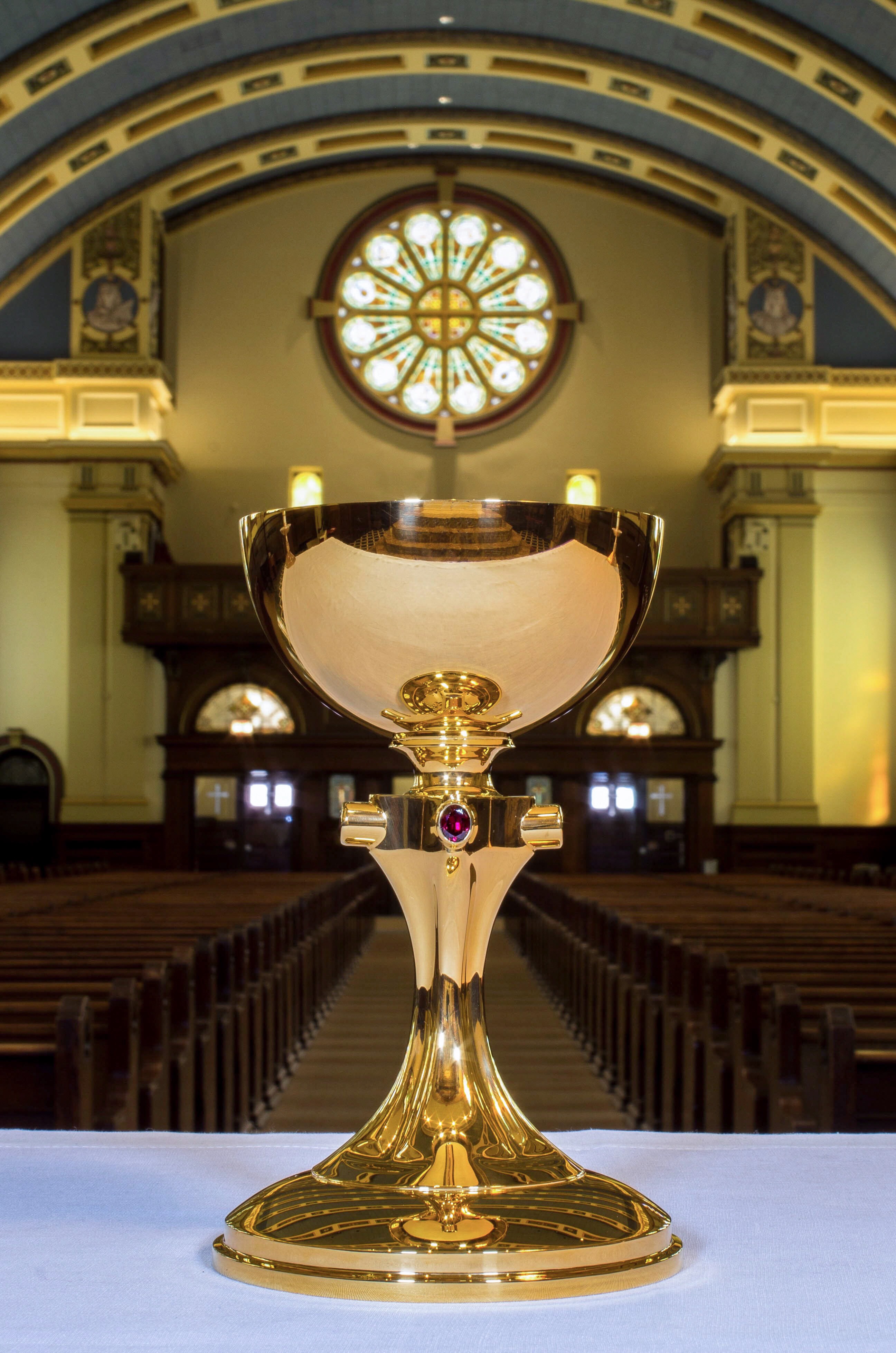 Almighty ever-living God, who restore us to life in the Resurrection of Christ, increase in us, we pray the fruits of this paschal Sacrament and pour into our hearts the strength of this saving food. Through Christ our Lord. AMEN.
Live Stream Mass
In addition to 
Your Sunday Connection
 provided by Saint Andrew Parish, the Sunday 9:00am Mass will be live streamed. 
Join the broadcast.
Wearin' the Green Recap
Saint Andrew's annual fundraiser was a lot of fun and very successful! The funds raised will go a long way to covering many of the unanticipated expenses that have occurred due to COVID-19. We are still short of our Saint Andrew Vitality Fund goal that was introduced at the fundraiser (view it again at www.standrew.org/live) Help us light up the remaining light bulbs that are part of the "A" from Wearin' the Green. Donations to the Saint Andrew Vitality fund can be made by clicking here.
Please click on the button below to see a copy of the Sunday Bulletin.