CHRISTMAS MASSES
Christmas Eve - Sunday, December 24, 2023

3:00pm Family Mass
5:00pm Christmas Eve Mass

Christmas Day - Monday, Decmeber 25, 2023

9am and 11am Masses
"They found the stone rolled away from the tomb." Luke 24:2
Happy EastER!
May the joy of the Lord's Resurrection
be ever in your heart!
Saint Andrew Parish has begun holding Mass on Sunday evenings at 5:00pm. Come join us!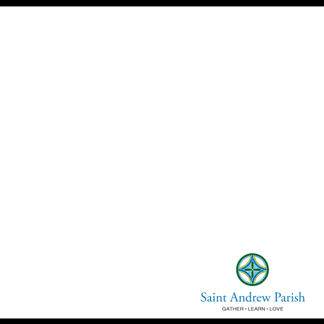 Welcome to Saint Andrew Parish!
We are a welcoming Catholic community located at the corner of Addison and Paulina in Chicago's Lakeview neighborhood.
Join us for Mass:
4:00pm on Saturday evening, 9:00am and 11:00am on Sunday morning, and 5:00pm on Sunday evening.
Join us for Mass online:
Click here to view our Sunday Mass
Gather
St. Andrew invites you to a place where you can feel at home and take the next step on your spiritual and religious journey with friends who are journeying with you.
Learn
At every stage of life, we engage our members to learn. From our Blue Ribbon school to our K-8 Religious Education program, preparation for Marriage and Baptism, to opportunities for young adults and parents, we are dedicated to fostering deeper knowledge of God and self as we grow.
Love
Our mission is fulfilled when we enter the world and in the presence of our friends, our co-workers, and especially our families, we are more capable of loving one another as we have been loved.
"When I returned to Chicago, I "auditioned" several churches trying to find the right one, but after one visit to Saint Andrew, I knew that I'd found my new home parish."
Jennifer
"Every Sunday we are afforded an amazing gift. We gather around the Table of the Lord to break open the Word and learn more about God and each other. By this we are invited to live lives centered on love, in service to others. "
Fr. Sergio Romo
"Faith is the band that keeps the family together in the face of forces pulling it apart. In these days of division in our society, I gather with my family at St. Andrew Church and School to keep us bound together and united in the worship of our God."
- Clark