Dear Friend,
Blessed Feast of Pentecost to you and your household! This feast recalls a moment in Christian history to which mirrors in part our history today. After being cooped up in the upper room of the Last Supper since before the Passover, the descent of the Holy Spirit upon the Apostles permitted the Apostles to walk the streets without fear. Many of us can relate to that feeling today!
If you are able to do so safely, we invite you to join us for Mass on Sunday at 9:00am and 11:00am. We have increased our seating capacity but congregants are still seated more than 6 feet apart and reservations are still needed to regulate capacity and facilitate contact tracing should the need arise.
We are asking that all Mass attendees still wear masks. You may have heard in the news that the Archdiocese of Chicago was permitting parishes to choose whether mandatory masks were appropriate for their parish community. Saint Andrew's reasoning to continue mandatory masking can be found in this week's bulletin. We ask for charity and understanding in this decision.
Make your reservation to attend Mass at www.standrew.org/mass-reservations. 
If you cannot attend in person, please participate by watching the live stream of Mass at Saint Andrew at www.standrew.org/sundaymass. It is available in real time and also as a recording.
The remainder of this webpage is the Your Sunday Connection which is provided for you to pray at home with your household the prayers and readings of Sunday Mass.
O God, who by the mystery of today's great feast sanctify your whole Church in every people and nation, pour out, we pray, the gifts of the Holy Spirit across the face of the earth and, with the divine grace that was at work when the Gospel was first proclaimed, fill now once more, the hearts of believers. Through our Lord Jesus Christ, your Son, who lives and reigns with you in the unity of the Holy Spirit, God for ever and ever. AMEN.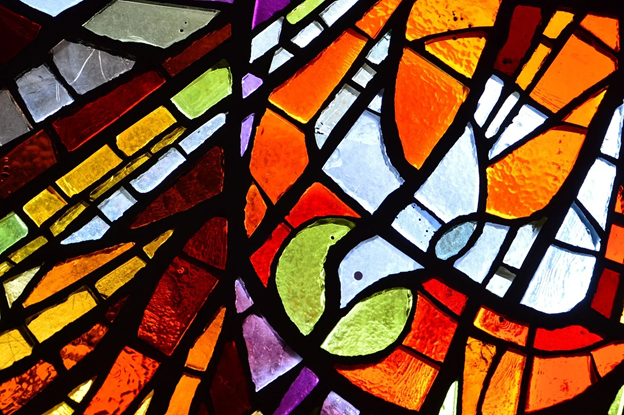 Reading                       I Acts 2:1-11
When the time for Pentecost was fulfilled, they were all in one place together. And suddenly there came from the sky a noise like a strong driving wind, and it filled the entire house in which they were. Then there appeared to them tongues as of fire, which parted and came to rest on each one of them. And they were all filled with the Holy Spirit and began to speak in different tongues, as the Spirit enabled them to proclaim. Now there were devout Jews from every nation under heaven staying in Jerusalem. At this sound, they gathered in a large crowd, but they were confused because each one heard them speaking in his own language. They were astounded, and in amazement they asked, "Are not all these people who are speaking Galileans? Then how does each of us hear them in his native language? We are Parthians, Medes, and Elamites, inhabitants of Mesopotamia, Judea and Cappadocia, Pontus and Asia, Phrygia and Pamphylia, Egypt and the districts of Libya near Cyrene, as well as travelers from Rome, both Jews and converts to Judaism, Cretans and Arabs, yet we hear them speaking in our own tongues of the mighty acts of God."
Reading II                               1 Cor 12:3b-7, 12-13
Brothers and sisters: No one can say, "Jesus is Lord," except by the Holy Spirit. There are different kinds of spiritual gifts but the same Spirit; there are different forms of service but the same Lord; there are different workings but the same God who produces all of them in everyone. To each individual the manifestation of the Spirit is given for some benefit. As a body is one though it has many parts, and all the parts of the body, though many, are one body, so also Christ. For in one Spirit we were all baptized into one body, whether Jews or Greeks, slaves or free persons, and we were all given to drink of one Spirit.
Gospel                           Jn 20:19-23
On the evening of that first day of the week, when the doors were locked, where the disciples were, for fear of the Jews, Jesus came and stood in their midst and said to them, "Peace be with you." When he had said this, he showed them his hands and his side. The disciples rejoiced when they saw the Lord. Jesus said to them again, "Peace be with you. As the Father has sent me, so I send you." And when he had said this, he breathed on them and said to them, "Receive the Holy Spirit. Whose sins you forgive are forgiven them, and whose sins you retain are retained."
Please click on the video link below to watch the homily for this week.
The Prayers of the Faithful
For all Christians, that renewed in the Holy Spirit we may al­ways seek unity as one body in Christ. We pray to the Lord. LORD HEAR OUR PRAYER.
That the peace the Holy Spirit brings may pervade the entire world so that nations never again settle their differences by taking up arms against each other and that local authorities are able to maintain peace without resorting to violence. We pray to the Lord. LORD HEAR OUR PRAYER.
That we may recognize the gifts of the Holy Spirit in ourselves and each other and that we may encourage and use those gifts to extend peace, mercy, and love to those most in need.
We pray to the Lord. LORD HEAR OUR PRAYER.
For all who are being Confirmed today and for those receiving First Holy Communion today, especially: Brock Suvarna and Quinn Suvarna, that the gifts of the Holy Spirit will grow and that Jesus welcomes us to His Table.
We pray to the Lord. LORD HEAR OUR PRAYER.
For all who have been affected by COVID19, may God's healing presence be comfort to them and bring health and well-being.
We pray to the Lord. LORD HEAR OUR PRAYER.
For the departed, who remain with us in our prayers and our memories, and for the promise of a joyful reunion, and especially for +Anna Baker
We pray to the Lord. LORD HEAR OUR PRAYER.
Stewardship of Saint Andrew Parish is the responsibility of us all. Consistently throughout the year, we remind parishioners about stewarding the gifts of Time, Talent, and Treasure to support the mission of Saint Andrew Parish.
During this pandemic, there are many urgent needs, among those needs are caring for the financial obligations of Saint Andrew Parish. If you do not regularly contribute electronically ether weekly or monthly, please consider making a Sunday Offering online through Give Central through the link below.
Sometimes, receiving Holy Communion is not possible. Catholics in these cases are encouraged to make "Spiritual Communion." St.Teresa of Jesus wrote about this practice:
"When you do not receive communion and you do not attend Mass, you can make a spiritual communion, which is a most beneficial practice; by it the love of God will be greatly impressed on you"
You can make Spiritual Communion by the bringing this prayer to your heart…
"My Jesus, I believe that you are in the Blessed Sacrament. I love you above all things, and I long for you in my soul. Since I cannot now receive you sacramentally, come at least spiritually into my heart. As though you have already come, I embrace you and unite myself entirely to you; never permit me to be separated from you. Amen."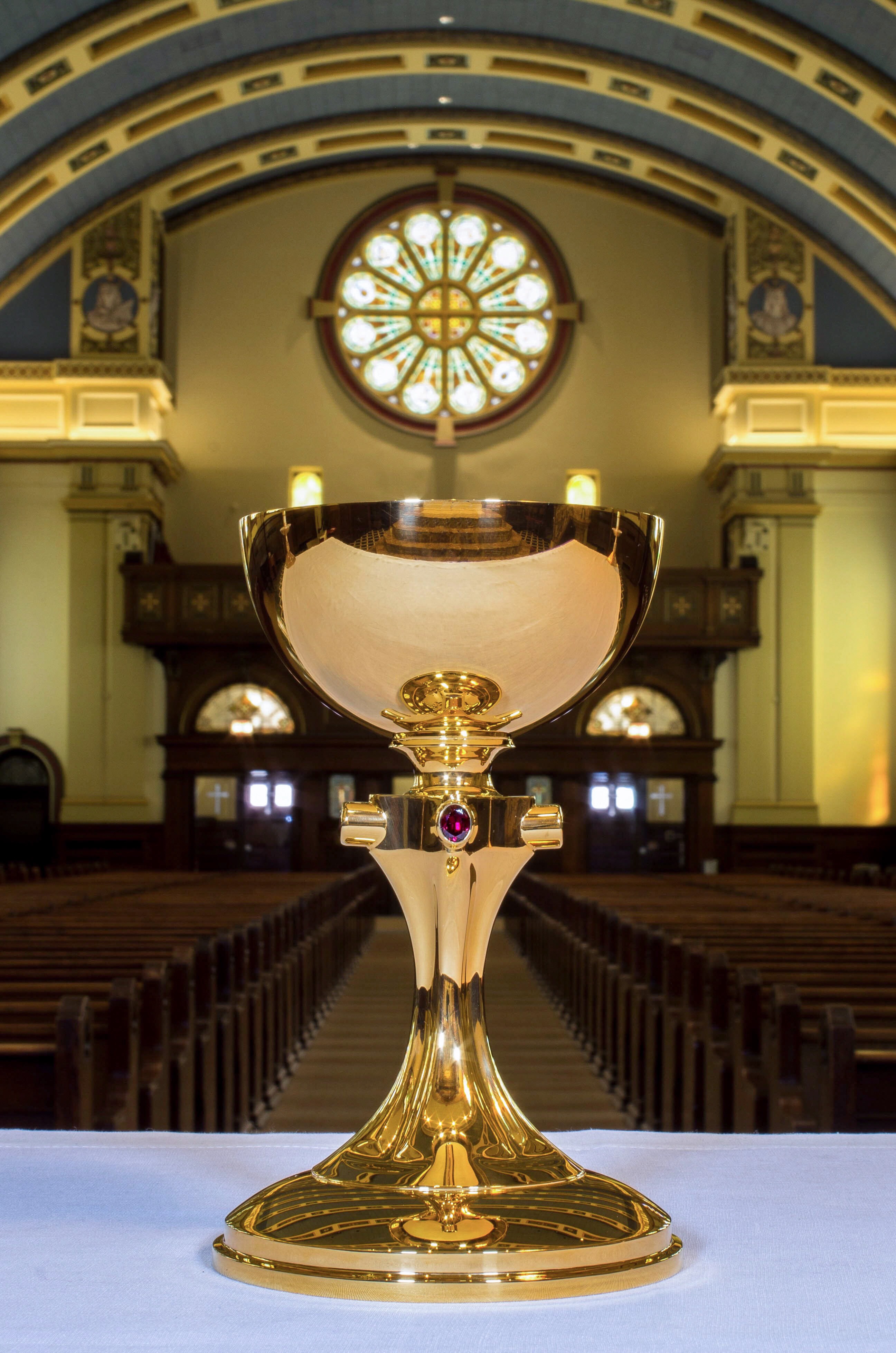 O God, who bestow heavenly gifts upon your Church, safeguard, we pray, the grace you have given, that the gift of the Holy Spirit poured out may retain all its force and that our spiritual food may gain abundance of eternal redemption. Through Christ our Lord. AMEN.
Live Stream Mass
In addition to 
Your Sunday Connection
 provided by Saint Andrew Parish, the Sunday 9:00am Mass will be live streamed. 
Join the broadcast.
Please click on the button below to see a copy of the Sunday Bulletin.