Dear Friend,
You are invited this to join the entire community of Saint Andrew Parish this evening for our first virtual Wearin' the Green. The main event starts at 7:00pm with pre-event and post-event entertainment for those with paid admission.
To watch the main broadcast for free, visit www.standrew.org/live. 
Individuals who bought a ticket will receive different sign-in information through text messages and email.
You are invited, if you are able to safely do so, to join us for Mass in person on Sunday morning. Masses are now at 9:00 AM and 11:00 AM, and attendance at Mass on Sundays requires a reservation. Make your reservation to attend Mass at www.standrew.org/mass-reservations. 
If you cannot attend in person, please participate by watching the live stream of Mass at Saint Andrew at www.standrew.org/sundaymass. It is available in real time and also as a recording.
The remainder of this webpage is the Your Sunday Connection which is provided for you to pray at home with your household the prayers and readings of Sunday Mass.
Almighty  ever-living God, constantly accomplish the Paschal Mystery within us, that those you were pleased to make new in Holy Baptism may, under your protective care, bear much fruit and come to the joys of life eternal. Through our Lord Jesus Christ, your Son, who lives and reigns with you in the unity of the Holy Spirit, God, for ever and ever. AMEN.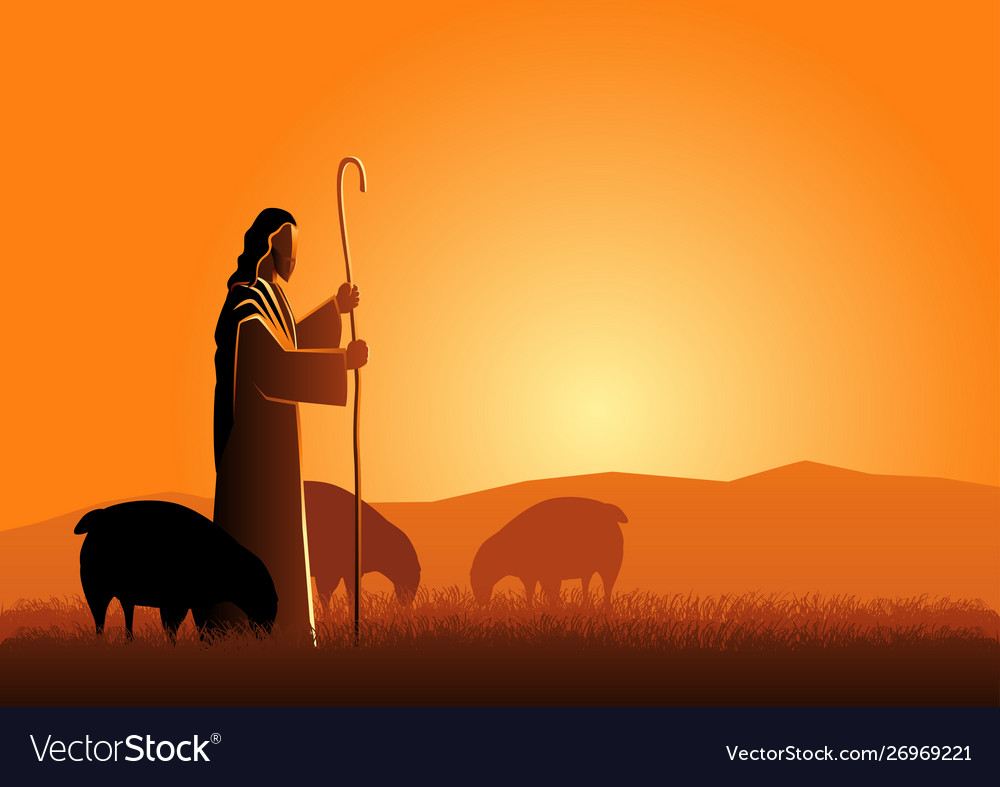 Reading I Acts 9:26-31
When Saul arrived in Jerusalem he tried to join the disciples, but they were all afraid of him, not believing that he was a disciple. Then Barnabas took charge of him and brought him to the apostles, and he reported to them how he had seen the Lord, and that he had spoken to him, and how in Damascus he had spoken out boldly in the name of Jesus. He moved about freely with them in Jerusalem, and spoke out boldly in the name of the Lord. He also spoke and debated with the Hellenists, but they tried to kill him. And when the brothers learned of this, they took him down to Caesarea and sent him on his way to Tarsus. The church throughout all Judea, Galilee, and Samaria was at peace. It was being built up and walked in the fear of the Lord, and with the consolation of the Holy Spirit it grew in numbers.
Reading II 1 Jn 3:18-24
Children, let us love not in word or speech but in deed and truth. Now this is how we shall know that we belong to the truth and reassure our hearts before him in whatever our hearts condemn, for God is greater than our hearts and knows everything. Beloved, if our hearts do not condemn us, we have confidence in God and receive from him whatever we ask, because we keep his commandments and do what pleases him. And his commandment is this: we should believe in the name of his Son, Jesus Christ, and love one another just as he commanded us. Those who keep his commandments remain in him, and he in them, and the way we know that he remains in us is from the Spirit he gave us.
Gospel Jn 15:1-8
Jesus said to his disciples: "I am the true vine, and my Father is the vine grower. He takes away every branch in me that does not bear fruit, and every one that does he prunes so that it bears more fruit. You are already pruned because of the word that I spoke to you. Remain in me, as I remain in you. Just as a branch cannot bear fruit on its own unless it remains on the vine, so neither can you unless you remain in me. I am the vine, you are the branches. Whoever remains in me and I in him will bear much fruit, because without me you can do nothing. Anyone who does not remain in me will be thrown out like a branch and wither; people will gather them and throw them into a fire and they will be burned. If you remain in me and my words remain in you, ask for whatever you want and it will be done for you. By this is my Father glorified, that you bear much fruit and become my disciples."
Please click on the video link below to watch the homily for this week.
The Prayers of the Faithful
For the Church, that we may continue to blossom on the true vine that is Jesus Christ, exercising true discipleship and bear­ing fruit in the world. We pray to the Lord
LORD HEAR OUR PRAYER
For all those who live in countries or regions where they are persecuted or oppressed, who live in fear of bearing fruit, that justice and peace may bloom in the darkness. We pray to the Lord
LORD HEAR OUR PRAYER
For all living things that return to life in the spring—budding trees, flowering plants, fruitful vegetation, and spreading vines—that they may blossom in their full glory as God created. We pray to the Lord.
LORD HEAR OUR PRAYER
For our Confirmand, Sean Leahy and all who are praying with him in this beautiful sacramental celebration today. That our hearts might always be places where the gifts of the Holy Spirit will grow. We pray to the Lord.
LORD HEAR OUR PRAYER
For all who have been affected by COVID19, may God's healing presence be comfort to them and bring health and well-being. We pray to the Lord.
LORD HEAR OUR PRAYER
For the departed, who remain with us in our prayers and our memories, and for the promise of a joyful reunion, and especially for: +Edward and Jean Dougherty and +Leuvina Castillo Jalbuena. We pray to the Lord
LORD HEAR OUR PRAYER
Stewardship of Saint Andrew Parish is the responsibility of us all. Consistently throughout the year, we remind parishioners about stewarding the gifts of Time, Talent, and Treasure to support the mission of Saint Andrew Parish.
During this pandemic, there are many urgent needs, among those needs are caring for the financial obligations of Saint Andrew Parish. If you do not regularly contribute electronically ether weekly or monthly, please consider making a Sunday Offering online through Give Central through the link below.
Sometimes, receiving Holy Communion is not possible. Catholics in these cases are encouraged to make "Spiritual Communion." St.Teresa of Jesus wrote about this practice:
"When you do not receive communion and you do not attend Mass, you can make a spiritual communion, which is a most beneficial practice; by it the love of God will be greatly impressed on you"
You can make Spiritual Communion by the bringing this prayer to your heart…
"My Jesus, I believe that you are in the Blessed Sacrament. I love you above all things, and I long for you in my soul. Since I cannot now receive you sacramentally, come at least spiritually into my heart. As though you have already come, I embrace you and unite myself entirely to you; never permit me to be separated from you. Amen."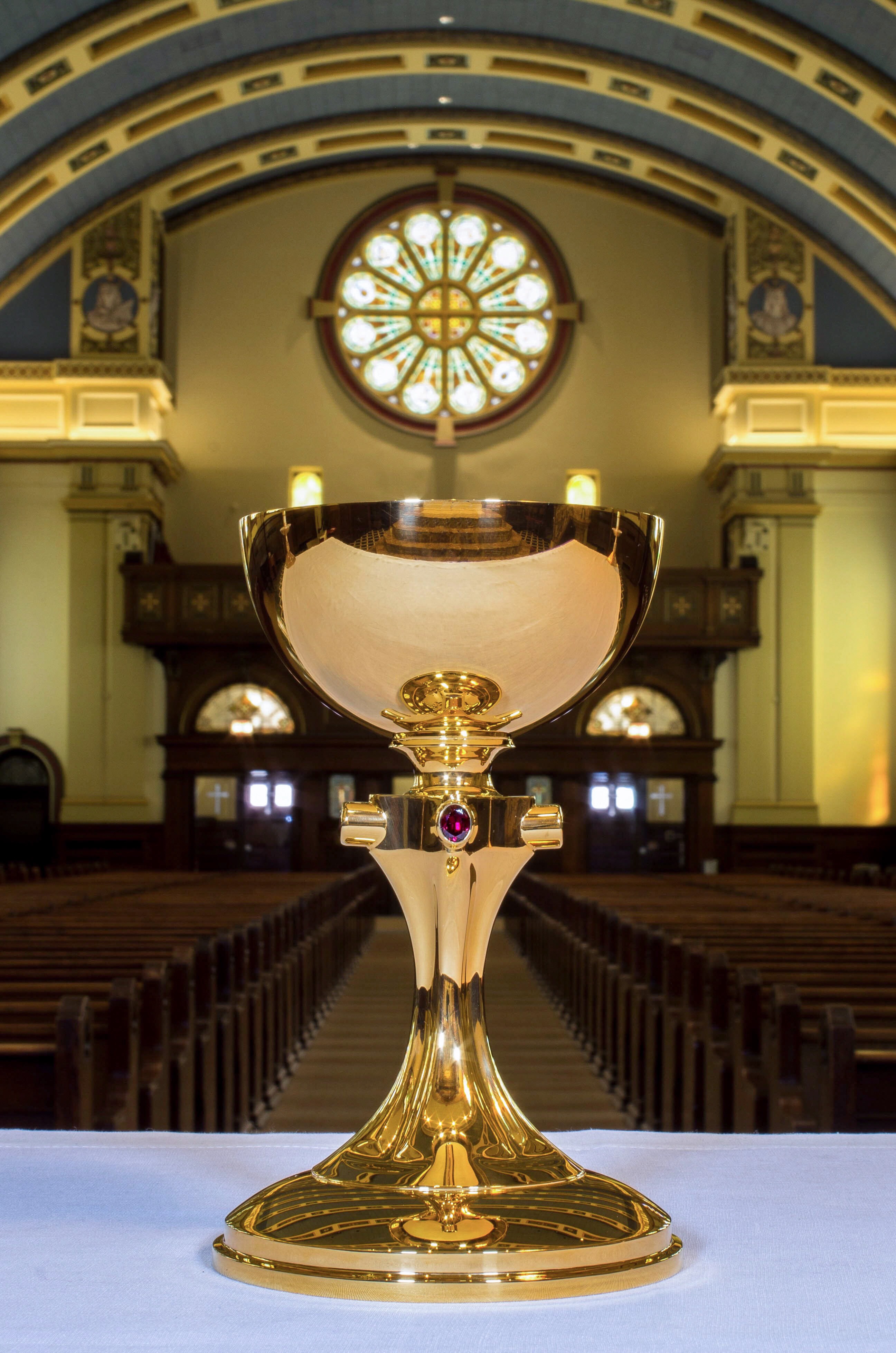 Graciously be present to your people, we pray, O Lord, and lead those you have imbued with heavenly mysteries to pass from former ways to newness of life. Through Christ our Lord.
AMEN.
Wearin' the Green
Saint Andrew's Annual Fundraiser his ready to launch tonight, Saturday, May 1, 2021 at 7:00pm. You can still join us by watching the live broadcast at 
www.standrew.org/live
.
Live Stream Mass
In addition to 
Your Sunday Connection
 provided by Saint Andrew Parish, the Sunday 9:00am Mass will be live streamed. 
Join the broadcast.
Please click on the button below to see a copy of the Sunday Bulletin.