Dear Friends,
We hope you are doing well as we enter into the last week of June.
Even as more restaurants and recreational facilities open up, we are still mindful of the dangers of COVID-19. Saint Andrew Parish has been able to open for private prayer / Adoration and the Sacrament of Reconciliation on a weekly basis. As the parish reopening has advanced in its capacity to open the church, we can now accommodate 25 individuals for private prayer on Sunday. Plans are being put in place for public Masses to begin when enough volunteers have been trained.
The remainder of this note is the "Your Sunday Connection" web page. As you scroll through, read and pray along. A homily message from Fr. Sergio is included
Oh God, who through the grace of adoption chose us to be children of light, grant, we pray, that we may not be wrapped in the darkness of error but always be seen to stand in the bright light of truth. Through our Lord Jesus Christ, your Son, who lives and reigns with you in the unity of the Holy Spirit, one God, for ever and ever. AMEN.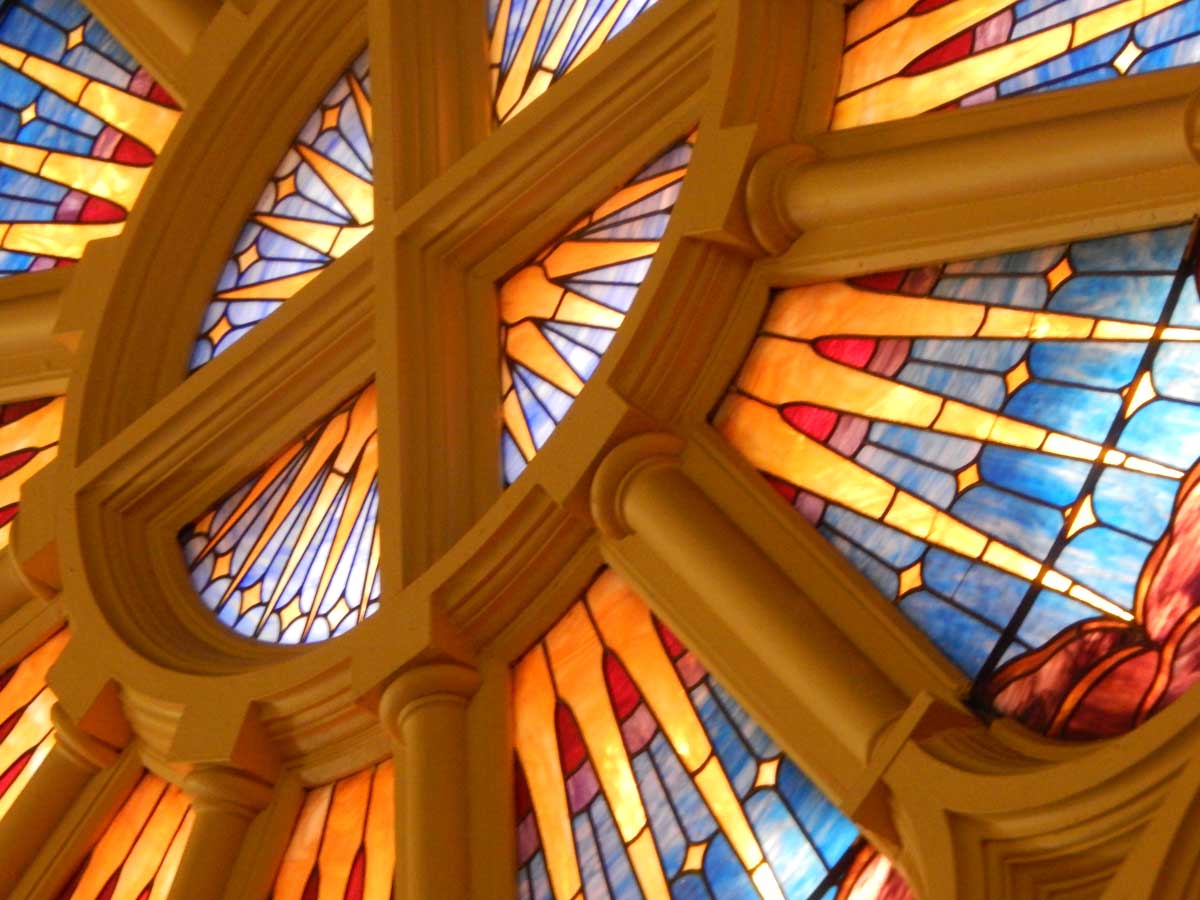 Reading 1                                            2 KGS 4:8-11, 14-16A
One day Elisha came to Shunem, where there was a woman of influence, who urged him to dine with her. Afterward, whenever he passed by, he used to stop there to dine. So she said to her husband, "I know that Elisha is a holy man of God. Since he visits us often, let us arrange a little room on the roof and furnish it for him with a bed, table, chair, and lamp, so that when he comes to us he can stay there."
Sometime later Elisha arrived and stayed in the room overnight. Later Elisha asked, "Can something be done for her?" His servant Gehazi answered, "Yes! She has no son, and her husband is getting on in years." Elisha said, "Call her." When the woman had been called and stood at the door, Elisha promised, "This time next year you will be fondling a baby son."
Reading 2                                       ROM 6:3-4, 8-11
Brothers and sisters: Are you unaware that we who were baptized into Christ Jesus were baptized into his death? We were indeed buried with him through baptism into death, so that, just as Christ was raised from the dead by the glory of the Father, we too might live in newness of life. If, then, we have died with Christ, we believe that we shall also live with him. We know that Christ, raised from the dead, dies no more; death no longer has power over him. As to his death, he died to sin once and for all; as to his life, he lives for God. Consequently, you too must think of yourselves as dead to sin and living for God in Christ Jesus.
Gospel                                                 MT 10:37-42
Jesus said to his apostles: "Whoever loves father or mother more than me is not worthy of me, and whoever loves son or daughter more than me is not worthy of me; and whoever does not take up his cross and follow after me is not worthy of me. Whoever finds his life will lose it, and whoever loses his life for my sake will find it. "Whoever receives you receives me, and whoever receives me receives the one who sent me. Whoever receives a prophet because he is a prophet will receive a prophet's reward, and whoever receives a righteous man because he is a righteous man will receive a righteous man's reward. And whoever gives only a cup of cold water to one of these little ones to drink because the little one is a disciple—amen, I say to you, he will surely not lose his reward."
Please click on the video link below to watch the homily for this week.
The Prayers of the Faithful
For the Church, that we may always be willing to take up our cross and follow the Lord no matter the cost, we pray to the Lord. LORD, HEAR OUR PRAYER.
For all who provide leadership in government, in the workplace, and in the family, that they may shepherd their people along right paths and treat with compassion all who struggle or stray, we pray to the Lord. LORD, HEAR OUR PRAYER.
For those most affected by global warming: those without the resources or ability to overcome the effects of natural disasters and environmental repercussions, we pray to the Lord. LORD, HEAR OUR PRAYER.
For those anticipating the birth or adoption of a child, that they may know God's blessings in welcoming a new member to their family, we pray to the Lord. LORD, HEAR OUR PRAYER.
For all of us, that we may grow in willingness to offer hospitality to those in need,we pray to the Lord. LORD, HEAR OUR PRAYER.
For those who are affected by the COVID-19 that God will help them through this terrible time and for the entire world as we face this pandemic and trust in God's will, we pray to the Lord. LORD, HEAR OUR PRAYER.
For the departed, who remain with us in our prayers and our memories, and for the promise of a joyful reunion, and especially for +Kim Heffernan, +Mary Ellen Wolff, +Carmen Fuentes and +Robert Ledvina, we pray to the Lord. LORD, HEAR OUR PRAYER.
Stewardship of Saint Andrew Parish is the responsibility of us all. Consistently throughout the year, we remind parishioners about stewarding the gifts of Time, Talent, and Treasure to support the mission of Saint Andrew Parish.
During this pandemic, there are many urgent needs, among those needs are caring for the financial obligations of Saint Andrew Parish. If you do not regularly contribute electronically ether weekly or monthly, please consider making a Sunday Offering online through Give Central through the link below.
In many places in the world receiving Holy Communion is not possible. Catholics in these areas are encouraged to make "Spiritual Communion." St.Teresa of Jesus wrote about this practice:
"When you do not receive communion and you do not attend Mass, you can make a spiritual communion, which is a most beneficial practice; by it the love of God will be greatly impressed on you"
You can make Spiritual Communion by the bringing this prayer to your heart…
"My Jesus, I believe that you are in the Blessed Sacrament. I love you above all things, and I long for you in my soul. Since I cannot now receive you sacramentally, come at least spiritually into my heart. As though you have already come, I embrace you and unite myself entirely to you; never permit me to be separated from you. Amen."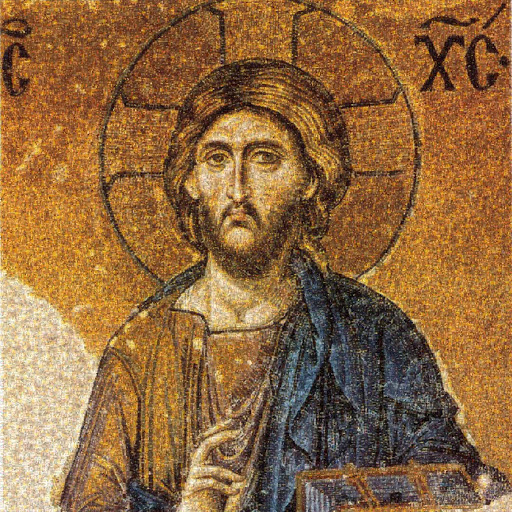 May the divine sacrifice offered on our behalf, fill us with life, O Lord, we pray, so that, bound to you in lasting charity, we may bear fruit that lasts for ever. Through Christ our Lord. AMEN
Know Someone Interested in Catholicism?
Saint Andrew is starting the process for adults who wish to join the Catholic church. If you know someone who is curious about Catholicism, would like to join the church from another Christian denomination, or would like to inquire about Baptism as an adult, let them know about the Rites of Christian Initiation for Adults and share with them this webpage
to find out more.
Volunteer for Church Reopening
The team that is assisting with the reopening of Saint Andrew parish for public worship is in need of additional volunteers to help with clean up, set up, and greeting. To find out more about the team's needs and to sign up, please
read more…
Please click on the button below to see a copy of the Sunday Bulletin.