Dear Friend,
This week we are sharing with you a reminder and a request:
Reminder: We continue to celebrate Mass on Saturday at 4:00pm, Sunday at 9:00am, and Sunday at 11:00am. Most, but not all of the COVID precautions put in place for the celebration of Mass have been relaxed. Our safety team will no longer sanitize hands as worshipers approach communion. Please bring your own hand sanitizer if this is a safety practice that you wish to keep.
Request: We are experiencing a shortage of readers at our scheduled Masses in the coming weeks. If you have ever thought about the ministry of Lectoring (proclaiming the Word of God at Mass), please let us know and we will help prepare you to serve. Contact us at infot@standrew.org or call at 773-255-2773 to express interest.
If you are travelling or cannot join us in person, please participate by watching the live stream of Mass at Saint Andrew at www.standrew.org/sundaymass. It is available in real time and also as a recording.
The reminder of this webpage is the Your Sunday Connection which is provided for you to pray at home with your household the prayers and readings of Sunday Mass.
O God, protector of those who hope in you, without whom nothing has firm foundation, nothing is holy, bestow in abundance your mercy upon us and grant that, with you as our ruler and guide, we may use the good things that pass in such a way as to hold fast even now to those that ever endure, Through our Lord Jesus Christ, your Son, who lives and reigns with you in the unity of the Holy Spirit, God, for ever and ever. AMEN.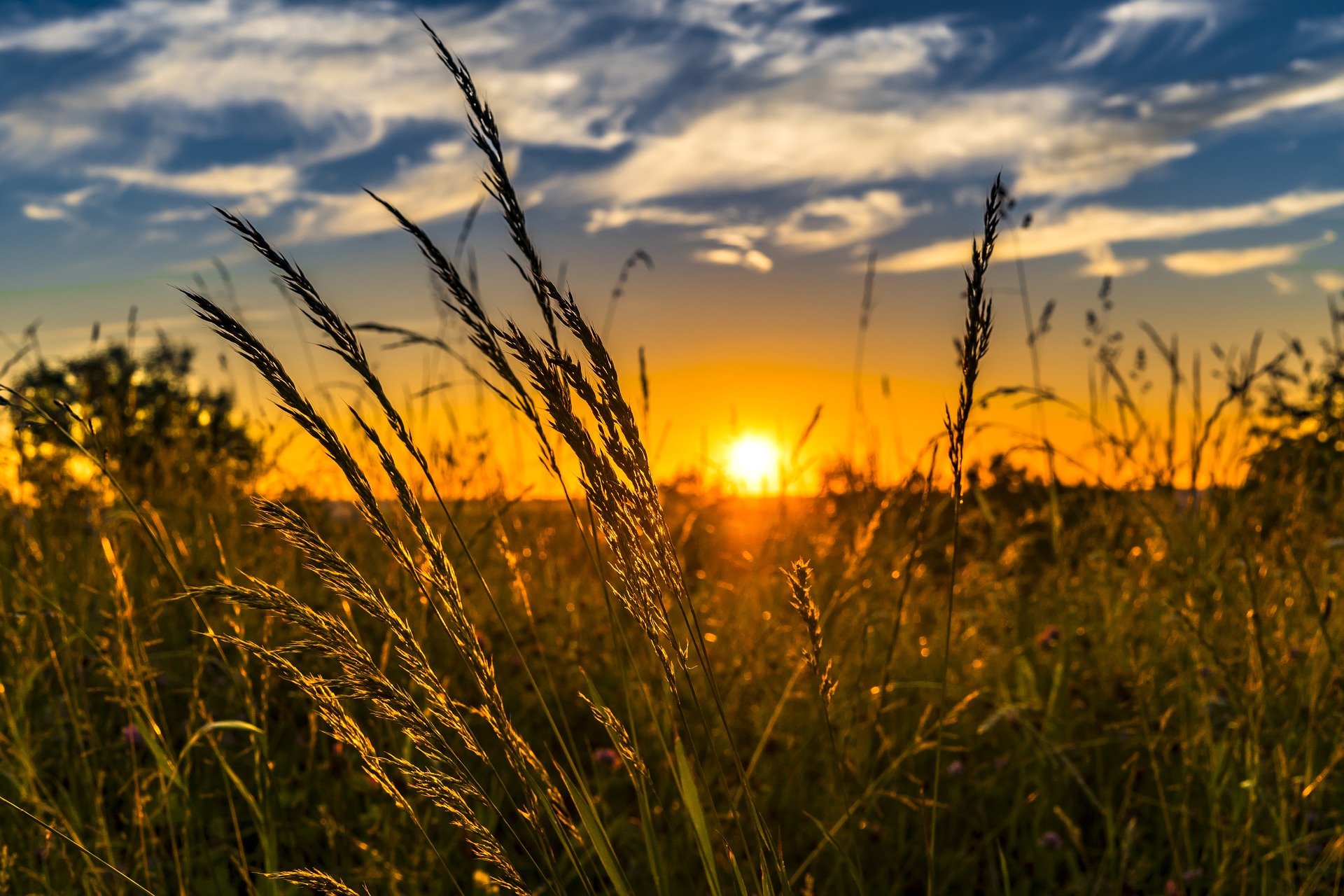 Reading I                         Jer 23:1-6
Woe to the shepherds who mislead and scatter the flock of my pasture, says the LORD. Therefore, thus says the LORD, the God of Israel, against the shepherds who shepherd my people: You have scattered my sheep and driven them away. You have not cared for them, but I will take care to punish your evil deeds. I myself will gather the remnant of my flock from all the lands to which I have driven them and bring them back to their meadow; there they shall increase and multiply. I will appoint shepherds for them who will shepherd them so that they need no longer fear and tremble; and none shall be missing, says the LORD.
Behold, the days are coming, says the LORD, when I will raise up a righteous shoot to David; as king he shall reign and govern wisely, he shall do what is just and right in the land. In his days Judah shall be saved, Israel shall dwell in security. This is the name they give him: "The LORD our justice."
Reading II                                 Eph 2:13-18
Brothers and sisters: In Christ Jesus you who once were far off have become near by the blood of Christ. For he is our peace, he who made both one and broke down the dividing wall of enmity, through his flesh, abolishing the law with its commandments and legal claims, that he might create in himself one new person in place of the two, thus establishing peace, and might reconcile both with God, in one body, through the cross, putting that enmity to death by it. He came and preached peace to you who were far off and peace to those who were near, for through him we both have access in one Spirit to the Father.
Gospel                                Mk 6:30-34
The apostles gathered together with Jesus and reported all they had done and taught. He said to them, "Come away by yourselves to a deserted place and rest a while." People were coming and going in great numbers, and they had no opportunity even to eat. So they went off in the boat by themselves to a deserted place. People saw them leaving and many came to know about it. They hastened there on foot from all the towns and arrived at the place before them. When he disembarked and saw the vast crowd, his heart was moved with pity for them, for they were like sheep without a shepherd; and he began to teach them many things.
Please click on the video link below to watch the homily for this week.
The Prayers of the Faithful
For God's holy Church, that we may be shepherded by wise and righteous leaders who will do what is just and right, bringing us ever closer to the kingdom of God. We pray to the Lord. LORD HEAR OUR PRAYER.
That leaders around the world may rule and govern wisely, bringing peace, justice, and mercy to their people.
We pray to the Lord. LORD HEAR OUR PRAYER.
That we may uphold the dignity of human life, from concep­tion to natural death.
We pray to the Lord. LORD HEAR OUR PRAYER.
For all who are receiving First Holy Communion today, especially:
Julia Ransom, that as Jesus welcomes her to His Table, He may fill her with many blessings and spiritual gifts.
We pray to the Lord. LORD HEAR OUR PRAYER.
For all who have been affected by COVID19, may God's healing presence be comfort to them and bring health and well-being.
We pray to the Lord. LORD HEAR OUR PRAYER.
For the departed, who remain with us in our prayers and our memories, and for the promise of a joyful reunion, and especially for
+Gary Lauden and +Robert Scorzo
We pray to the Lord. LORD HEAR OUR PRAYER.
Stewardship of Saint Andrew Parish is the responsibility of us all. Consistently throughout the year, we remind parishioners about stewarding the gifts of Time, Talent, and Treasure to support the mission of Saint Andrew Parish.
During this pandemic, there are many urgent needs, among those needs are caring for the financial obligations of Saint Andrew Parish. If you do not regularly contribute electronically ether weekly or monthly, please consider making a Sunday Offering online through Give Central through the link below.
Sometimes, receiving Holy Communion is not possible. Catholics in these cases are encouraged to make "Spiritual Communion." St.Teresa of Jesus wrote about this practice:
"When you do not receive communion and you do not attend Mass, you can make a spiritual communion, which is a most beneficial practice; by it the love of God will be greatly impressed on you"
You can make Spiritual Communion by the bringing this prayer to your heart…
"My Jesus, I believe that you are in the Blessed Sacrament. I love you above all things, and I long for you in my soul. Since I cannot now receive you sacramentally, come at least spiritually into my heart. As though you have already come, I embrace you and unite myself entirely to you; never permit me to be separated from you. Amen."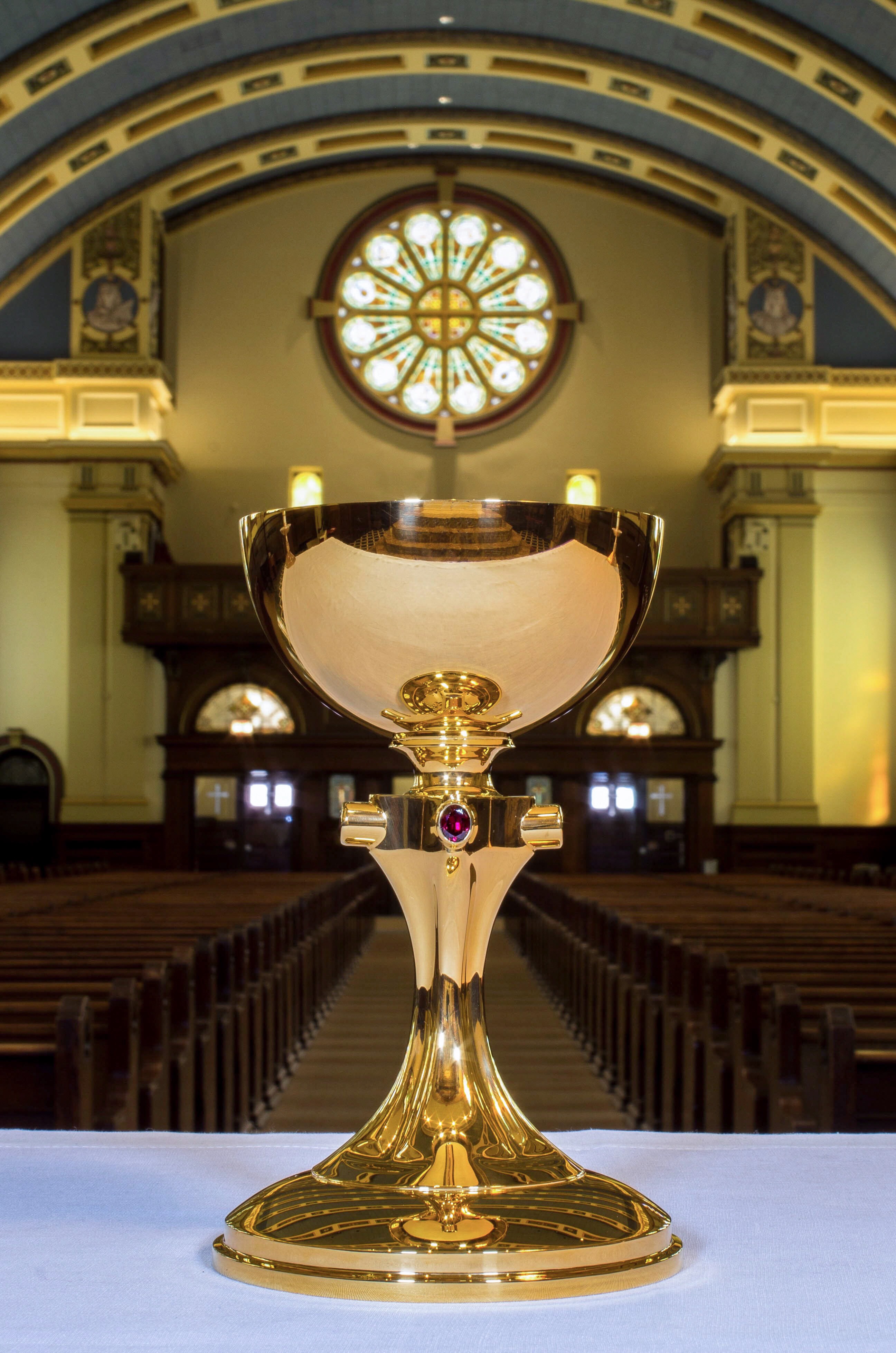 We have participated, O Lord, in this divine prayer, the memorial of your Son; grant, we pray that this prayer may profit us for salvation. Through Christ our Lord. AMEN.
In addition to 
Your Sunday Connection
 provided by Saint Andrew Parish, the Sunday 9:00am Mass will be live streamed. 
Join the broadcast.