Dear Friend,
We hope your summer is going well!
More people are coming back to church every weekend and it is good to see everyone's faces! We hope you can join us as we celebrate Mass on Saturday at 4:00pm, Sunday at 9:00am, and Sunday at 11:00am.
Most, but not all the COVID precautions put in place for the celebration of Mass have been relaxed. One change that we are making this weekend is that our safety team will no longer sanitize hands as worshipers come to communion. Please bring your own hand sanitizer if this is a safety practice that you wish to keep.
If you are travelling or cannot join us in person, please participate by watching the live stream of Mass at Saint Andrew at www.standrew.org/sundaymass. It is available in real time and also as a recording.
The reminder of this webpage is the Your Sunday Connection which is provided for you to pray at home with your household the prayers and readings of Sunday Mass.
O God, who show the light of your truth to those who go astray, so that they may return to the right path, give all who for the faith they profess are accounted Christians the grace to reject whatever is contrary to the name of Christ and to strive after all that does it honor. Through our Lord Jesus Christ, your Son, who lives and reigns with you in the unity of the Holy Spirt, God for ever and ever. AMEN.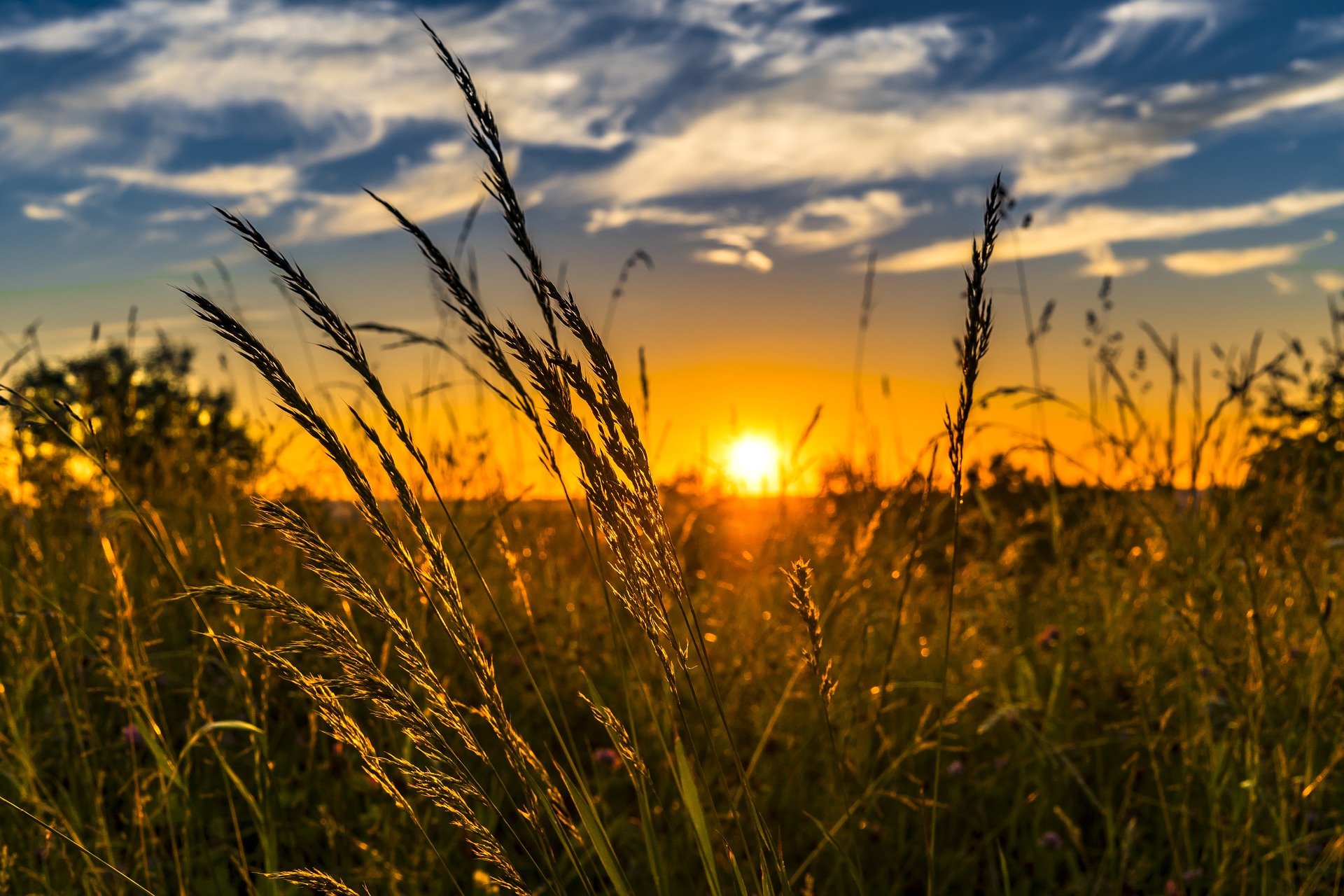 Reading I       Am 7:12-15
Amaziah, priest of Bethel, said to Amos, "Off with you, visionary, flee to the land of Judah! There earn your bread by prophesying, but never again prophesy in Bethel; for it is the king's sanctuary and a royal temple." Amos answered Amaziah, "I was no prophet, nor have I belonged to a company of prophets;
I was a shepherd and a dresser of sycamores. The LORD took me from following the flock, and said to me, Go, prophesy to my people Israel."
Reading II      Eph 1:3-14 or 1:3-10
Blessed be the God and Father of our Lord Jesus Christ, who has blessed us in Christ with every spiritual blessing in the heavens, as he chose us in him, before the foundation of the world, to be holy and without blemish before him. In love he destined us for adoption to himself through Jesus Christ, in accord with the favor of his will, for the praise of the glory of his grace that he granted us in the beloved.
In him we have redemption by his blood, the forgiveness of transgressions, in accord with the riches of his grace that he lavished upon us. In all wisdom and insight, he has made known to us the mystery of his will in accord with his favor that he set forth in him as a plan for the fullness of times, to sum up all things in Christ, in heaven and on earth.
In him we were also chosen, destined in accord with the purpose of the One who accomplishes all things according to the intention of his will, so that we might exist for the praise of his glory, we who first hoped in Christ. In him you also, who have heard the word of truth, the gospel of your salvation, and have believed in him, were sealed with the promised holy Spirit, which is the first installment of our inheritance toward redemption as God's possession, to the praise of his glory.
Gospel      Mk 6:7-13
Jesus summoned the Twelve and began to send them out two by two and gave them authority over unclean spirits. He instructed them to take nothing for the journey but a walking stick— no food, no sack, no money in their belts. They were, however, to wear sandals but not a second tunic. He said to them, "Wherever you enter a house, stay there until you leave. Whatever place does not welcome you or listen to you, leave there and shake the dust off your feet in testimony against them." So they went off and preached repentance. The Twelve drove out many demons, and they anointed with oil many who were sick and cured them.
Please click on the video link below to watch the homily for this week.
The Prayers of the Faithful
For the Church, that we may be a consistent witness to the world of our faith as we fight for truth, peace, and justice in our communities and our nation. We pray to the Lord. LORD HEAR OUR PRAYER.
For our country on this anniversary of its independence, that it may truly live up to the values on which it was founded, establishing justice for all, promoting the general welfare, and securing liberty for generations to come.
We pray to the Lord. LORD HEAR OUR PRAYER.
For an end to violence in our cities, towns, and neighborhoods, that the drive for revenge and retribution may be inhibited and alternatives chosen to settle disagreements.
We pray to the Lord. LORD HEAR OUR PRAYER.
For our parish, that we may be inspired to work in support of those who are not able to enjoy the full fruits of our country's promises of liberty and justice due to social, economic, or racial circumstances.
We pray to the Lord. LORD HEAR OUR PRAYER.
For all who have been affected by COVID19, may God's healing presence be comfort to them and bring health and well-being.
We pray to the Lord. LORD HEAR OUR PRAYER.
For the departed, who remain with us in our prayers and our memories, and for the promise of a joyful reunion, and especially for +Marjori Drury and departed members of her family
We pray to the Lord. LORD HEAR OUR PRAYER.
Stewardship of Saint Andrew Parish is the responsibility of us all. Consistently throughout the year, we remind parishioners about stewarding the gifts of Time, Talent, and Treasure to support the mission of Saint Andrew Parish.
During this pandemic, there are many urgent needs, among those needs are caring for the financial obligations of Saint Andrew Parish. If you do not regularly contribute electronically ether weekly or monthly, please consider making a Sunday Offering online through Give Central through the link below.
Sometimes, receiving Holy Communion is not possible. Catholics in these cases are encouraged to make "Spiritual Communion." St.Teresa of Jesus wrote about this practice:
"When you do not receive communion and you do not attend Mass, you can make a spiritual communion, which is a most beneficial practice; by it the love of God will be greatly impressed on you"
You can make Spiritual Communion by the bringing this prayer to your heart…
"My Jesus, I believe that you are in the Blessed Sacrament. I love you above all things, and I long for you in my soul. Since I cannot now receive you sacramentally, come at least spiritually into my heart. As though you have already come, I embrace you and unite myself entirely to you; never permit me to be separated from you. Amen."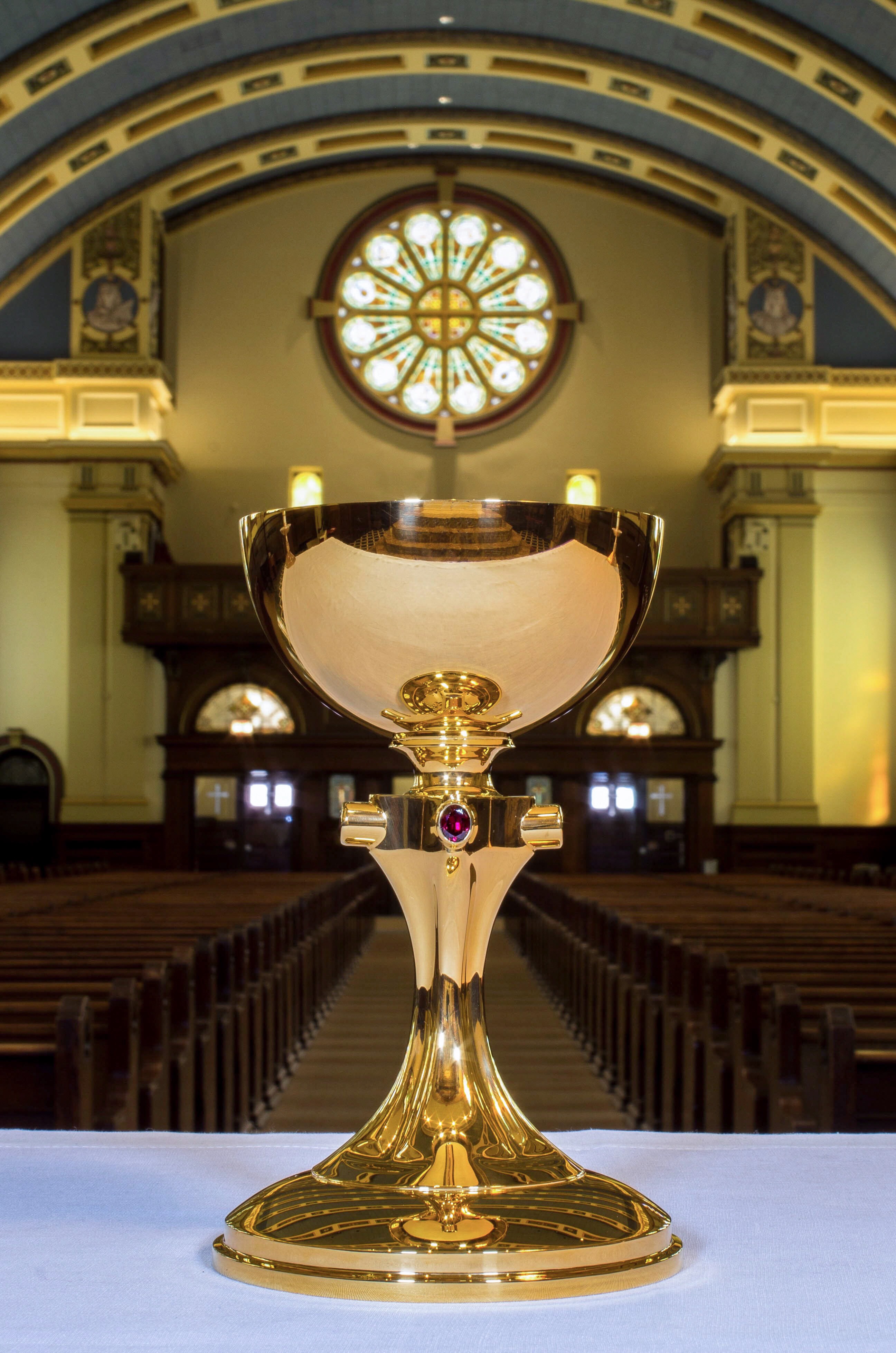 Having shared in these gifts, we pray, O Lord, that, by our participation in this mystery, its saving effects upon us may grow. Through Christ our Lord. AMEN.
In addition to 
Your Sunday Connection
 provided by Saint Andrew Parish, the Sunday 9:00am Mass will be live streamed. 
Join the broadcast.