With great sadness, we share that Fr. Jack Farry, our pastor emeritus, passed away on Thursday, August 12, 2021
Fr. Farry served as our parish's 7th pastor from 2001-2009. He was well loved by all for his kindness and warmth. Many will remember the countless stories he loved to tell. Many more will remember his strong and calming presence in personal moments of sadness as well as joy. For 56 years he served faithfully as a priest in the Archdiocese of Chicago, calling believers to holiness and friendship with the Lord.
Thank you to the many people who shared memories and reflections of Pastor Emeritus Fr. Farry either in person or electronically this past week. The wake, funeral, memorial service, and candle light tribute were touching moments filled with grace. We give thanks knowing that our parish was truly blessed to have Fr. Farry serve us for so many years.
Please take a moment to watch this short video of the candle light tribute:
You are invited to leave a comment, favorite memory, or testimonial about Fr. Farry below.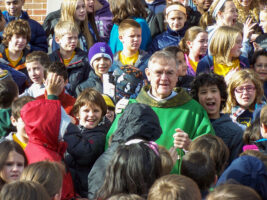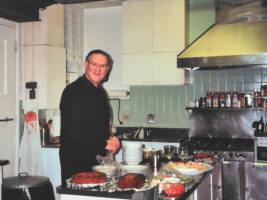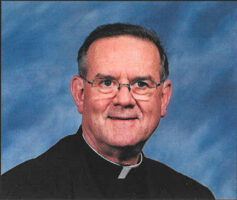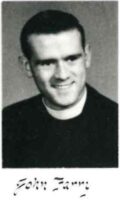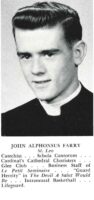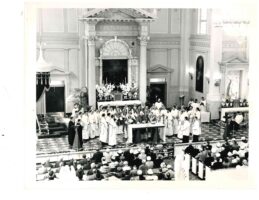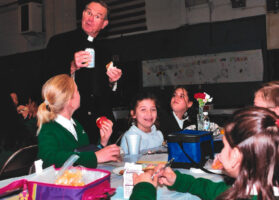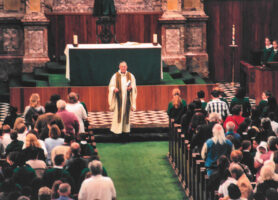 Please Leave a Memory or Testimonial Below