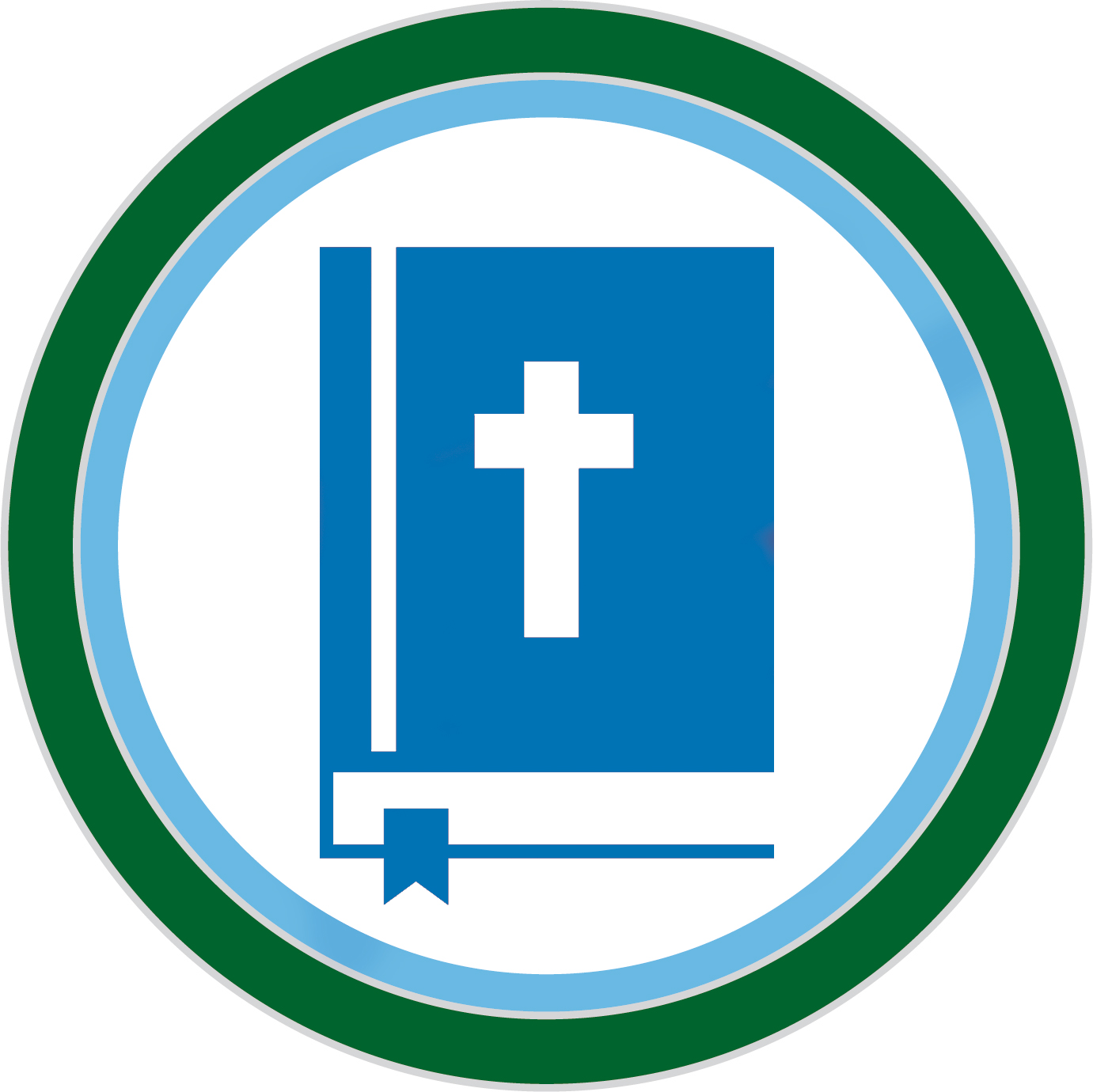 Looking to pass the Catholic Faith on to your child? Saint Andrew has a program for your family!
The Saint Andrew Religious Education program is now accepting new registrations for the 2021-2022 academic year. Be sure to review the schedule and philosophy of our program to know how it will impact your child and family schedules.  Thank you for your interest in teaching your child about God's love for them!
About the Program
Saint Andrew Religious Education (RE) offers a family-centered religious education program for children K – 8 (see visual representation of the model).
The flexibility offered through this model makes religious education effective and vibrant even in the midst of changing COVID protocols with which we are now familiar. Any student and family can participate remotely at any time. This academic year will offer more opportunities for in-person classes while also expecting families to do a portion of the program at home.
Our model offer flexibility to kids and families who may have vacations, sports, grandparents to visit, etc. It has also been proven as a way of having families grow together in religious literacy and faith.
General Information: RE K-8
For the 2021-22 academic year – There will be no more than 4 classes meeting at any one time.  We will reintroduce in-person classes and parent meetings with K-2 meeting one week, 3-6 meeting on alternating weekends and 7 & 8th grades adding Religious Education to their Sacramental preparation classes times on Sunday evenings.  Classes for K-6th grade will take place between the two Sunday Masses (this time may change within the year). Currently the timing will be 10:00am to 10:50am according to the schedule. At-home session are guided by parents and an online assessment completed by the student demonstrates a student's progress.
Were excited to offer this program at our parish because of its proven approach-ability and adaptability for families. We hope you'll join us in this journey!
Religious Education Recent Messages
September 23, 2021
Religious Ed this Sunday September 26
Dear Parents, I hope you are having a good week! Thank you to everyone who brought their child for the Group A in-person Religious Education classes last Sunday. Again, I apologize for the lock-out si …

---

September 14, 2021
Religious Ed this Sunday September 19
Dear Parents, We would like to thank the students and their families that were present to pick up their material/book packets last Sunday.  If you were not able to attend on Sunday or during the virtu …

---

September 10, 2021
See you Sunday!
Dear Parents, I'm very much looking forward to the start of Religious Education this Sunday! JOIN US THIS SUNDAY, SEPTEMBER 12, 2021 10:00am in the GYMNASIUM FOR THE START OF RELIGIOUS EDUCATION. …

---
First Communion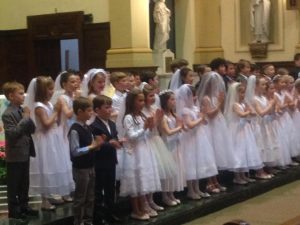 First and Second Grade students prepare for First Communion through Religious Education. The expectation is for students to prepare for two years and receive First Communion in the Second grade.
In addition to their Religious Education classes, Second graders (and older children who are receiving First Communion) attend First Reconciliation, a First Communion Retreat with their parents, and a rehearsal for First Communion. The anticipated date for the celebration of First Communion is May 7, 2021
Confirmation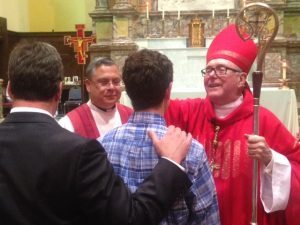 Our Confirmation preparation program begins for youth who are entering or are older than the 7th grade. In addition to Religious Education or religion class in Saint Andrew School, the candidates for Confirmation meet on Sunday afternoons.
7th graders meet on Sundays from 4:00pm to 5:15pm
8th graders meet on Sundays from 5:30pm to 6:45pm.
The registration process is the same as the RE program.