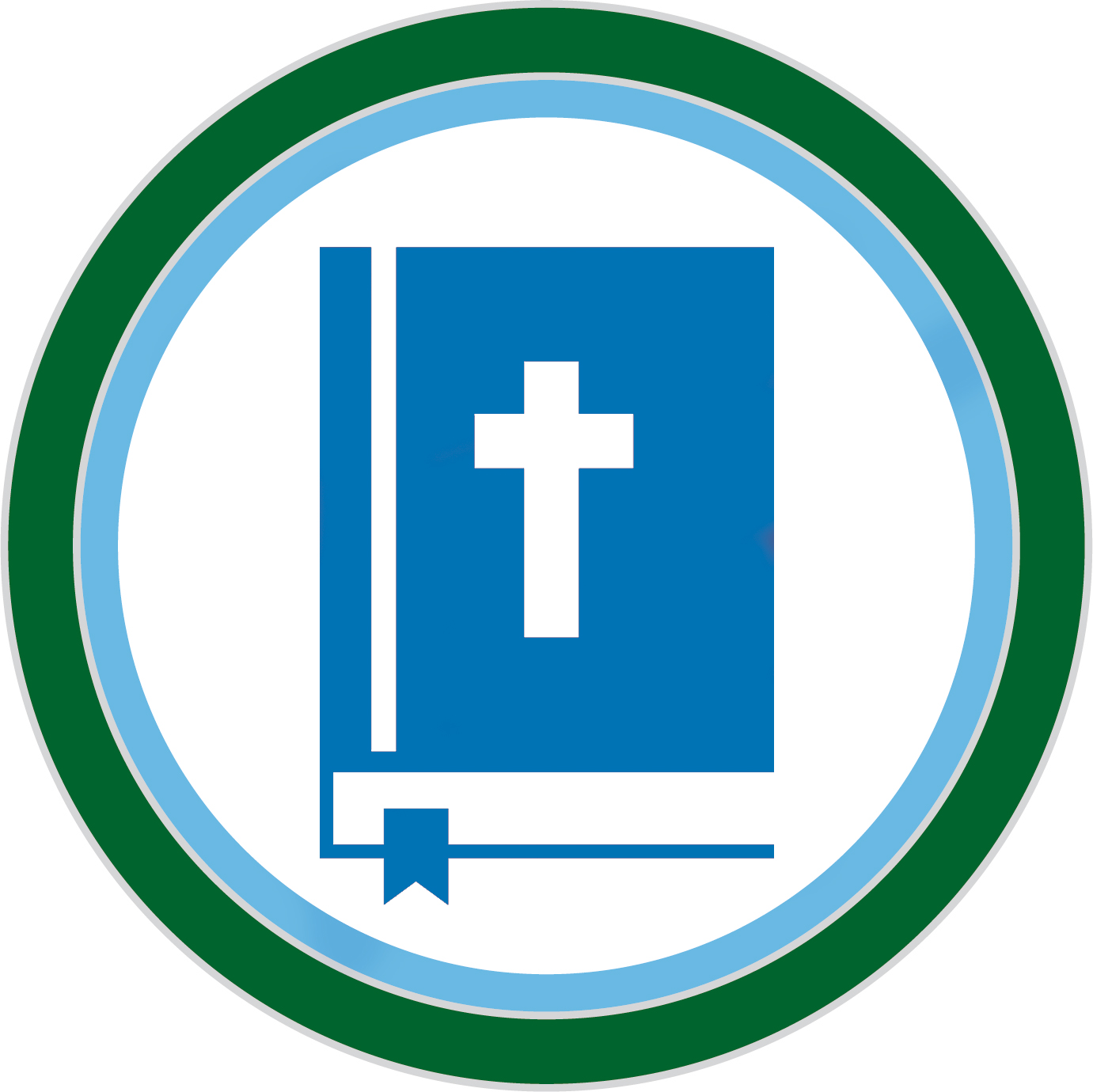 Looking to pass the Catholic Faith on to your child? Saint Andrew has a program for your family!
The Saint Andrew Religious Education program is now accepting new registrations for the 2020-2021 academic year. Be sure to review the schedule and philosophy of our program to know how it will impact your child and family schedules.  Thank you for your interest in teaching your child about God's love for them!
About the Program
Saint Andrew Religious Education (RE) offers a family-centered religious education program for children K – 8 (see visual representation of the model).
The flexibility offered through this model makes religious education effective and vibrant even in the midst of social distancing protocols with which we are now familiar.
Not only does this model offer flexibility to kids and families who may have vacations, sports, grandparents to visit, etc. It has also been proven as a way of having families grow together in religious literacy and faith.
General Information: RE K-8
For the Fall/Winter of 2020 – There will be no on-site classes. Instead, parents participate in a Zoom call once per month and are then provided with the materials to have 4 sessions with their child at home during that month. An online assessment completed by the student demonstrates a student's progress.
Depending on the status of stay-at-home orders, Religious Education will have some in-person classes offered to students starting in January 2021. These classes will meet on meet on Sunday mornings from 8:45 am to 9:50 am per the schedule.
Were excited to offer this program at our parish because of its proven approach-ability and adaptability for families. We hope you'll join us in this journey!
Religious Education Recent Messages
June 2, 2021
Thank You for a Great Year!
Dear Parents, Thank you for being a part of Religious Education this past academic year at Saint Andrew Parish!  I know that all of us lived through difficult experiences. During the past year, everyt …

---

April 28, 2021
Please Do Me a Favor
Dear Parents, This Sunday is the final opportunity for in-person classes with Religious Education this year. Find out information on how your child can join the 2nd grade class or the 3-8th grade clas …

---

April 21, 2021
Chapter 24 Review Links
Dear Parents, If you plan to finish the year through our at-home program, the scheduled chapter to complete this week is Chapter 24.  When you complete the chapter with your child, have them take the …

---
First Communion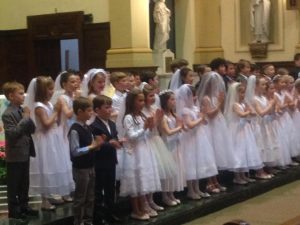 First and Second Grade students prepare for First Communion through Religious Education. The expectation is for students to prepare for two years and receive First Communion in the Second grade.
In addition to their Religious Education classes, Second graders (and older children who are receiving First Communion) attend First Reconciliation, a First Communion Retreat with their parents, and a rehearsal for First Communion. All First Communion dates and times for the Spring of 2021 are TBA.
Confirmation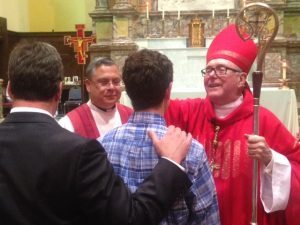 Our Confirmation preparation program begins for youth who are entering or are older than the 7th grade. In addition to Religious Education or religion class in Saint Andrew School, the candidates for Confirmation meet on Sunday afternoons (once a month_ from 4:00 pm to 5:30 pm.
Current incoming 7th graders will begin their preparation on Sunday, September 20, 2020 from 4:00pm to 5:00pm on a Zoom call that should include their parents.
The registration process is the same as the RE program.