Connect to Community
You are invited to discover how your gifts can make a difference by using them to connect to community.
Please reflect on the gifts of Time, Talent, and Treasure that you possess. Consider how you can make a generous gift in response to God for the gifts you have been given. After reflection, complete the Stewardship Commitment Form on or after our Commitment Weekend of November 16 & 17, 2019. As you consider your commitment, remember to use your gifts to Connect to Community.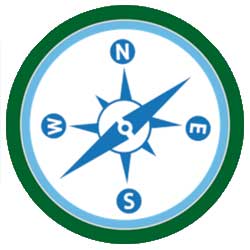 Stewardship Navigator
Stewardship is about balance: some parishioners may not be able to give of their talent. For some, it may easier to give from their treasure or their time rather than talent.
Follow the navigator for some ideas on ways you can share your gifts with the parish. If serving in a ministry is not possible for you, prayerfully consider making an additional contribution to the parish through stewardship of time (prayer) or stewardship of treasure.
Thank you for living generously and making a commitment to the year 2019!
Stewardship Navigator for Teens or Children
What's Next?
Having explored opportunities to make an offering of your time, talent, and treasure, take a moment in prayer. Ask God for help to Live Generously. Then complete the Stewardship Commitment Form and fill in the ways that you wish to serve on or after November 17 & 18. You can also ask our staff to contact you if you have a unique idea of where you would like to serve, or if you'd like additional guidance or have questions.
Thank you!